The Changing Model for O.R. Medical Sales Reps
I've been getting a lot of calls lately from sales representatives asking me if I think the rep model will change. It's already changing.
More hospitals around the country are adopting a model where representatives are no longer used in the operating room during orthopedic recon cases. In fact, the representatives are not even allowed in the operating room. The reason that hospitals are doing this is obvious. It's to save money. If they can eliminate the cost of having a sales representative present at each surgery, then they can build a case for lower cost implants.
So how are hospitals managing the instruments and implants during surgeries?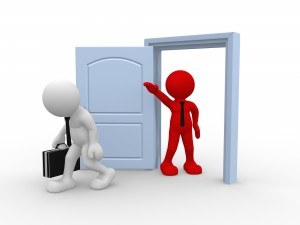 Hospitals are hiring their own in-house orthopedic device technicians. If you think about it, a sales representative who is merely covering a surgery, is nothing more than a glorified scrub tech. I have said for years that sales representatives who want to earn a professional level income need to do more than what scrub techs do in the operating room. There's a reason scrub techs don't earn six-figure incomes. It's because they  are willing to work for less.
Medical sales professionals are paid to grow the market share for the companies that they represent. This requires them to engage, develop relationships, and influence the decisions of healthcare professionals who buy their products. They need to be creative, persistent, and able to demonstrate the ability to solve problems for healthcare providers and institutions. Scrub techs need to hand over the right instrument at the right time.  It's very different value proposition indeed. The only difference between a scrub tech and a case coverage rep is the side of the sterile field where each stands.
With the new hospital sales rep model, sales representatives who only provide the value of covering cases may be out of that account, and eventually out of a job. In the past, surgeons based a sales representative's perceived value on the rep's ability to help them during procedures in the operating room. With surgical implant technicians able to do the same thing, the value of the sales representative is greatly diminished if that is all he or she does. You may have wonderful relationships with some of your surgeon customers, but ultimately, one of a surgeon's main goals is to get through each surgery as safely and efficiently as possible. As long as there are staff to provide the surgeon with what's needed to accomplish that, the surgeon will be happy.
How can you add additional value beyond the case coverage paradigm? Now is the time to fully engage your surgeon customers in terms of understanding their needs beyond just what happens in the operating room.
Your future depends on your ability to be an irreplaceable resource that a scrub tech can't replace. Learn each surgeon's needs. Then ask yourself, how can you help them to fulfill each of those needs on a regular basis. How can you assist the surgeon with surgical case planning? Does he see you as a resource who provides additional insight into tools and techniques to approach a specific  pathology or patient condition? Look for ways to make the surgeon's life easier, save him time, save him money, or reduce his risk exposure and you will be perceived as more valuable than some surgical device technician who may be covering his cases in your place.
Sales representatives are finding that surgeons are less willing to go to bat for them than with the hospital than they were in the past. It's because surgeons don't have the same footing to stand on with respect to the value of the rep in the operating room. Their argument always used to be that the sales rep helps the cases to go smoothly and ensures that the right implants and instruments are available. With hospitals hiring their own employees to accomplish this task, the surgeon often finds himself in the position of needing to support the hospitals cost-saving efforts.
Face the new reality of surgical sales in the 21st-century and the age of affordable care. Your job may evolve to more of an account manager than  a sales representative/case coverage technician, but your longevity in this business will be based solely on the value that you provide long-term.
If you are no longer convinced that you need to spend less time in the operating room and more of your time engaging customers and driving business, this should be a sign for you. Healthcare is not going away, but the role of the sales representative will look very different in the years to come. You can start adapting and adding value now, or you can wait for the ax to fall.
I discuss this topic  in more detail on The Medical Sales Guru Podcast.
If this is a message that your healthcare sales team needs to hear, I'd be happy to deliver it at your next National Sales Meeting. Give me a call at 561.333.8080 and I'll discuss exactly how I can help your sales team to drive profitable sales into the future.
Please comment with respect to the changing model for OR medical sales reps in the comments section below.