Medical Device Sales Training That Empowers Medical Sales Professionals To Sell More
Sales Pilot employs a multidimensional approach that transfers and validates medical sales skills. Most medical device companies train to a high level of knowledge, but in medical sales, it's not what you know – it's what you do!  Our training ensures that each medical sales representative consistently gains commitment to generate incremental business. Sales Pilot Medical Sales Performance provides services exclusively for the medical device, dental, pharmaceutical, and diagnostic markets. Please explore the variety of workshops, presentations, courses, and free content available on this site.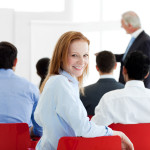 Medical Device Sales Training Workshops
Create a more effective medical sales team at your next meeting with a highly interactive workshopLearn more
Welcome to Sales Pilot Medical Sales Performance
Got Questions?
Call Us at +1.561.333.8080
Why Training Demands a Different Approach for High-stakes Medical Device Sales
While the medical device industry is facing many new challenges, such as the onerous Medical Device Tax, the industry is thriving. Many strive to land a sales position in this industry because of the relative stability and growth in healthcare markets versus other industries.
Many candidates who come to medical device sales have little or no experience presenting to healthcare professionals and the associated decision-makers. Someone who spent her life selling copy machines or postage meters to small businesses is often ill-equipped to deal with the high-stakes environment of medicine. It's not just the language and clinical environments to be learned, special skills and techniques are required to communicate sales information to intelligent experts with supportive egos.
Sales Pilot trains medical device sales people how to sell much like airline pilots become qualified to fly mega-million dollar jets. We validate the basics of good selling, then we inculcate a high-level of healthcare-specific selling skills that create productive sales conversations. Every step in our training process is about advancing the healthcare sale.
We don't just create a knowledge base – we make sure every member of your sales team can demonstrate a sequence of essential skills in the Sales Simulator™..
The end result is a competent sales force. Sales representatives learn where they need additional work if they want to become a top earner for your company. More importantly, they know how to achieve it.
The bottom line: Every member of your sales team will learn and practice the skills to access and engage your customers and motivate them to buy.
Medical sales training isn't just our specialty–it's all we do. Don't gamble on the outcome. If you want to get real about selling in healthcare, you've come to the right place.