MEDICAL DEVICE SALES TRAINING THAT EMPOWERS MEDICAL SALES PROFESSIONALS TO SELL MORE
Medical sales training using a multidimensional approach that transfers and validates the essential medical sales skills. Most medical device companies train to a high level of knowledge, but in medical sales, it's not what you know – it's what you do!  Equip your medical sales representatives with a fool-proof sales process so they can consistently gain commitment to generate additional business. Sales Pilot Medical Sales Performance provides services exclusively for the medical device, dental, pharmaceutical, and diagnostic markets. Please explore the variety of workshops, presentations, courses, and free content available on this site. Call us at 561-333-8080 to learn how we can guarantee medical sales training results.
MEDICAL SALES TRAINING IS ALL WE DO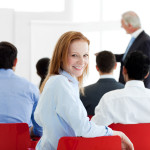 Medical Device Sales Training Workshops
Create a more effective medical sales team at your next meeting with a highly interactive workshopLearn more
Welcome to Sales Pilot Medical Sales Performance
Got Questions?
Call Us at +1.561.333.8080
Why Training Demands a Different Approach for High-stakes Medical Device Sales
Medical sales training is all that Sales Pilot Medical Sales Performance does. We're specialists that ensure you and your medical sales team have the right skills and strategies to capture and retain business.
Sales Pilot trains medical device sales people how to sell much like airline pilots become qualified to fly mega-million dollar jets. Our medical sales training begins by creating a solid sales foundation (something that a majority of medical sales representatives lack). We then add and validate skills individually until each client achieves a high-level of healthcare-specific selling skills that influence buying decisions with healthcare decision-makers. Every step in our training process is specific to the healthcare sale.
We don't just create a knowledge base – we transfer measurable skills so that every member of your sales team can demonstrate a sequence of essential skills in the Sales Simulator™. This is not fun. We push, prod, and provoke participants to make them very uncomfortable. But it will be productive and performance changing. That's where the growth comes.
The end result is a competent sales force with a proven blueprint for effective medical sales.
The bottom line: Every member of your sales team will learn and practice skills and strategies to differentiate themselves and their products, engaging customers and motivating them to buy.
Don't gamble on medical sales training! If you want to get real about selling in healthcare, you've come to the right place. Please explore our site to see for yourself how we can prepare and equip your medical sales force for success.